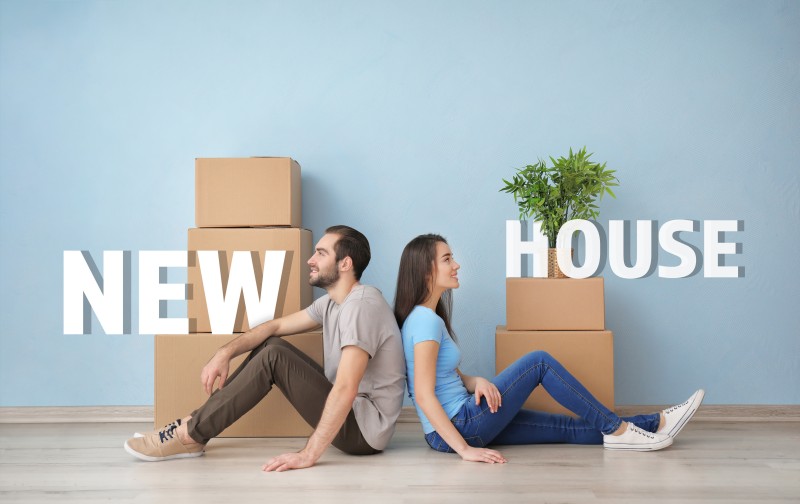 Are you moving to a new property in Rugby? This is an exciting time, but it can also be overwhelming. One of the most challenging aspects of moving house is deciding what to buy for a new home. As you start to prepare your new space, certain things are essential to get you settled.
At Horts our experience means we are masters of all things property, so here is a checklist of what to buy for your new home and what you should consider purchasing first.
1. Kitchen Essentials
The kitchen is one of the most used rooms in your home. It's where you prepare meals, host parties and guests, and spend time with family. Therefore, it's important to invest in quality kitchen essentials. Here's what to buy for a new home to stock your kitchen.
Cookware: Pots, pans and baking trays should be at the top of your list. You might also want to consider a slow cooker and of course, an air fryer!
Utensils: A set of knives, cutlery, a chopping board, spatulas, spoons, and measuring cups are all critical.
Glassware: High-ball and low-ball glasses, wine glasses… and champagne flutes!
Crockery: No kitchen is complete without mugs, plates, dishes, and bowls.
Appliances: A fridge, oven, microwave and dishwasher are fundamental and are often built into kitchens, but if they are not included in your home, they should be the first items you purchase, along with a kettle, toaster and a washing machine (and a dryer if necessary).
2. Furniture First
Your new home should have comfortable furniture that will reflect your lifestyle. Consider creative ideas from Pinterest but ensure you have the must-have items, including:
Seating: A comfy sofa and armchairs for the living room or family room, accent chairs for the bedrooms, hallway or landing and bar stools for the kitchen breakfast bar.
Tables: A coffee table and side tables for the living room, a dining set, and a console table for the hallway (where else will you throw your keys!), plus bedside tables.
Beds: Choose comfortable mattresses, bedframes, and linen, including pillows and duvets.
Wardrobes: Furnish your bedroom with a wardrobe but purchase the non-essential furniture slowly.
Lighting: Lamps will provide ambience and help your new home feel cosy.
TV: Just the one for now!
If you are working with a budget, you can start with these essentials and gradually add more over time.
3. Home Decor Helps
Decorating your new home is one of the most enjoyable aspects of moving. From rugs to wall art, there are lots of things to consider. Here's what to buy for a new home to give it a homely feel.
Choose curtains and blinds to reflect your style.
Depending on your personal taste, consider adding some plants.
Throws, cushions, and rugs can give your home a cosy feel.
Wall art adds colour and personality to your living space.
Remember that decorating is a process. Start with the essentials and gradually add more decor as your home becomes more lived in. To create the illusion of space in your new home, we've got more tips here.
4. Don't Forget Cleaning Supplies!
Lastly, the boring part! You will need cleaning supplies to keep your new home spick and span!
Here are some must-haves:
All-purpose cleaner: This will be handy for wiping down kitchen and bathroom countertops, appliances, and other surfaces.
Bin bags: You are guaranteed to have rubbish!
Vacuum and a broom with a dustpan: It is important to keep your floors clean from dust and pet hair.
Microfibre cloths: These are ideal for cleaning surfaces efficiently without leaving streaks.
5. General Items
It's easy to forget everyday items, whether an iron or a kitchen bin! These items are must have's in any household:
Lightbulbs
Ironing board
Iron
Spare batteries
Extension cords and cables
Picture hooks and hammer
A door mat
Torch
Kitchen bin
Towels
Tea Towels
Moving into a new home is an exciting time. With so much to think about, it can be tough to determine what to buy first. Creating a checklist of essential items is crucial to ensure you cover the basics.
Investing in quality items in the kitchen, bedroom, and living room is a must, but don't forget about décor and cleaning supplies, as they are as necessary as any other home items.
If you can't purchase everything immediately, start with what you need the most, then gradually build upon that. It's all about making your new home feel like yours!
What have we forgotten? Tell us, and we'll add it to the list!
Get more expert advice on all things property from our team at Horts Estate Agents in Rugby. Call us on 01788 550044 or drop us an email at rugby@horts.co.uk.