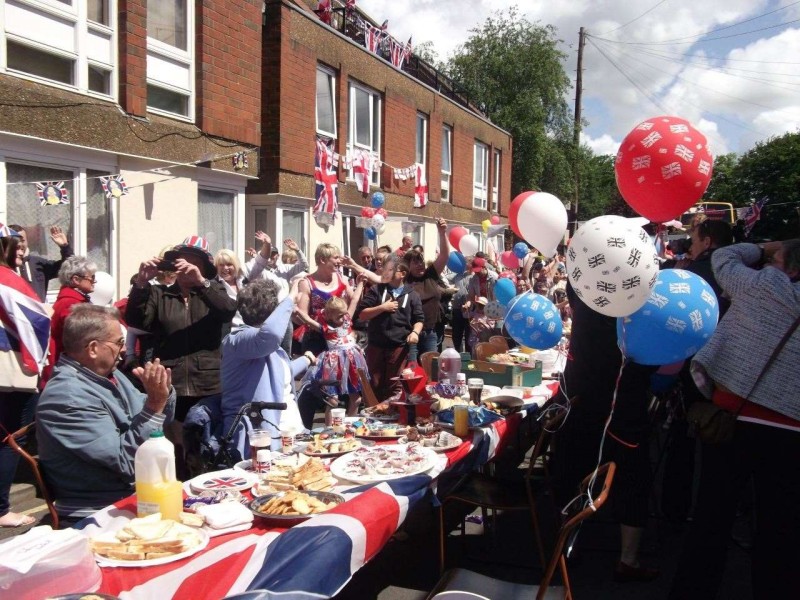 By Adam Wellesley, Director of Horts
Over the 37 years I have been in this business, a business that is more about people than property, one thing has never stopped amazing me, and that is when people don't know the names of their neighbours. There is nothing wrong with wanting to be private but where is that British spirit of togetherness? Has it gone? Of course not. How do I know it's still there? I know because of the bashing of pans for the nurses during the COVID pandemic. We just need a good reason to shout and scream about something and the Platinum Jubilee is just that reason.
I still remember fondly, at 10 years old, in 1977 sitting in the middle of Bective Road, Kingsthorpe with my mother and sister. The tables seemed to stretch for ever and the noise was deafening. The sound of fun and freedom. It's coming again and hopefully to a street near you. But if you want to get involved then you need to start planning. Here is a useful link that will tell you everything you need to know if you want to play a part in what will surely be the event of the decade https://platinumjubilee.gov.uk/get-involved-with-the-platinum-jubilee/
P.S. We would love to see your street party photos. Send them to adam@horts.co.uk by the end of June and I will drop a bottle of champers around to my favourite. *
*Please ensure when sending your photo that you also give us permission to use it for social media. All entrants must be over 18.